System Updates: both Major and Obscure
Audiophiles have an acronym - WAF (Wife Acceptance Factor), that is usually applied to equipment as an indication for how likely a significant other is to accept *that thing* being inserted into the living environment. My S.O., Blithe, defines it differently - as a rating for how supportive she is for my oddball hobby with the rotating experiments, solder fumes, racks of spare parts in the basement, and road trips to other DIY addicts.
By that definition, Blithe rates an insanely-high WAF!
Blithe also gets a lot of mileage in her job herding engineers by telling stories about my mania, but since my updates to the website are... unpredictable at best, she asked me to add a page where I can more quickly post some of the changes to the system. Some of these projects may (should) enventually get their own pages, but for now she will have a place she can point to where people can confirm the madness.
Pick a Year:
| 2020 | 2021 | 2022 |
| 2010 | 2011 | 2012 | 2013 | 2014 | 2015 | 2016 | 2017 | 2018 | 2019 |
| 2006 | 2007 | 2008 | 2009 |
2022
Spring: Finally got my office pile from Genesys (it was locked in the building since February 2020)... Restored two old pairs of Linneaum (Radio Shack) LX5 speakers... Changed jobs again... Rebuilt the website!
2021
Spring: Rewired the living room and Blithe's office - pulled two full trashcans of old horrible tarred cotton copper wire out of the basement... added switchable upper outlets to the three main walls so we can turn on all the table and floor lights at the wall, plus added a 3-way switch to the other doorway. only one room to go now... Adopted George (Harryson) the cat...
... Also started rebuilding Grado headphones with wood cups... Built (finally) Boozhound push-pull 6c45 spud amp in an old Hammond tube cage...
Summer: Finally get around to cleaning out the side shed room and covering the papered fiberglass insulation with useful pegboard (did our HVAC closet in the bassement too)...
...and also built a recumbent eBike... started with the RANS backup frame and bought most of the electrics from a very cool Vancouver Canada engineering company, Grin Technologies. Their motor controller and bike computers are programmable via a USB cable to my MacBook. The rear hub motor I chose has only one moving part, no gears. I set it up for pedal assist, but it does have a backup throttle on the left grip. So much harder to stay off the power and simply go "Wheeeee!!" at 34MPH...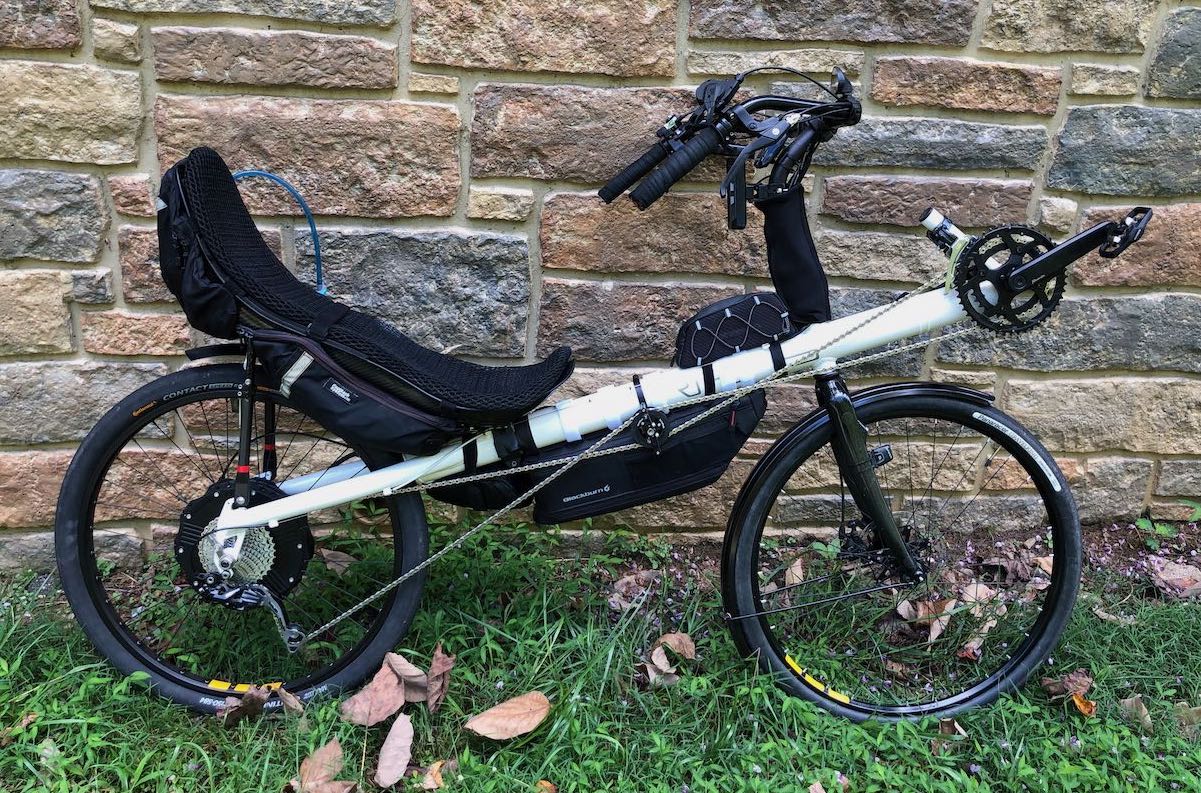 Fall: I was part of the great resignation. Changed jobs after almost ten years at Genesys (More like Orgspan > bought by > Interactive Intelligence > bought by > Genesys). A startup in the same industry chased me down and convinced me to leave Genesys and join Gladly.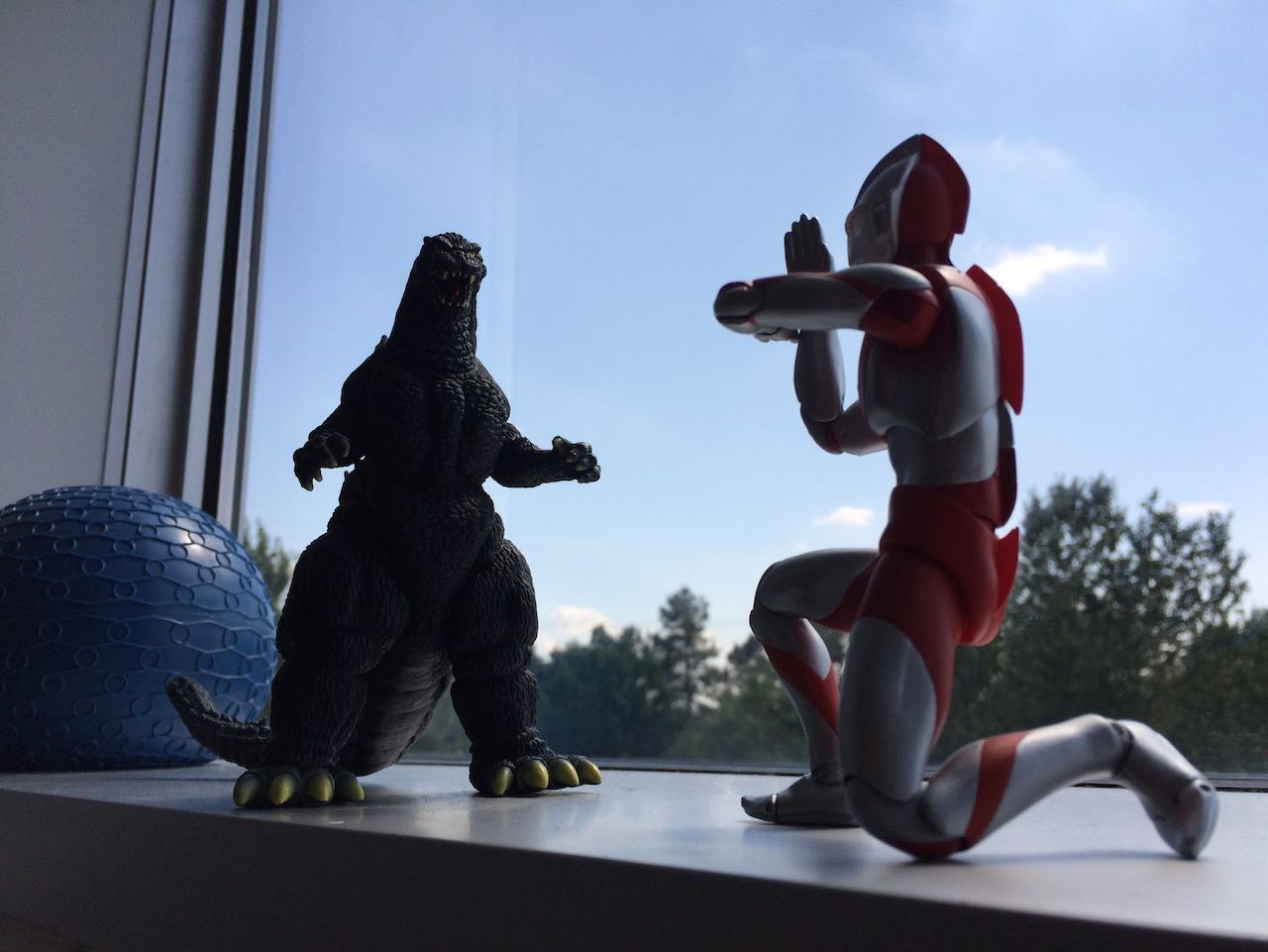 Winter: Face-vise for workbench... Plane caddy to hold my set of orphan woodworking handplanes...
Second COVID Christmas... better than last year!
2020
Spring: Restoring my dead 1996 Suzuki. Stripped it down to the frame, cleaning parts as I went. Dropped cash on replacement parts where needed. Trimmed all the extra mounts and tabs from the frame to convert the DR into a modern hipster-scrambler...
February - Business trip to Cartagena in Colombia... COVID lockdown starts a week after I get back from Colombia, Genesys closes our local office and sends 250 of us home to work.
Summer: Organizing my home office... Eartha Kitt(en) joins the household after being rescued from the middle of a road... Get the motorcycle rebuilt and back onto the road!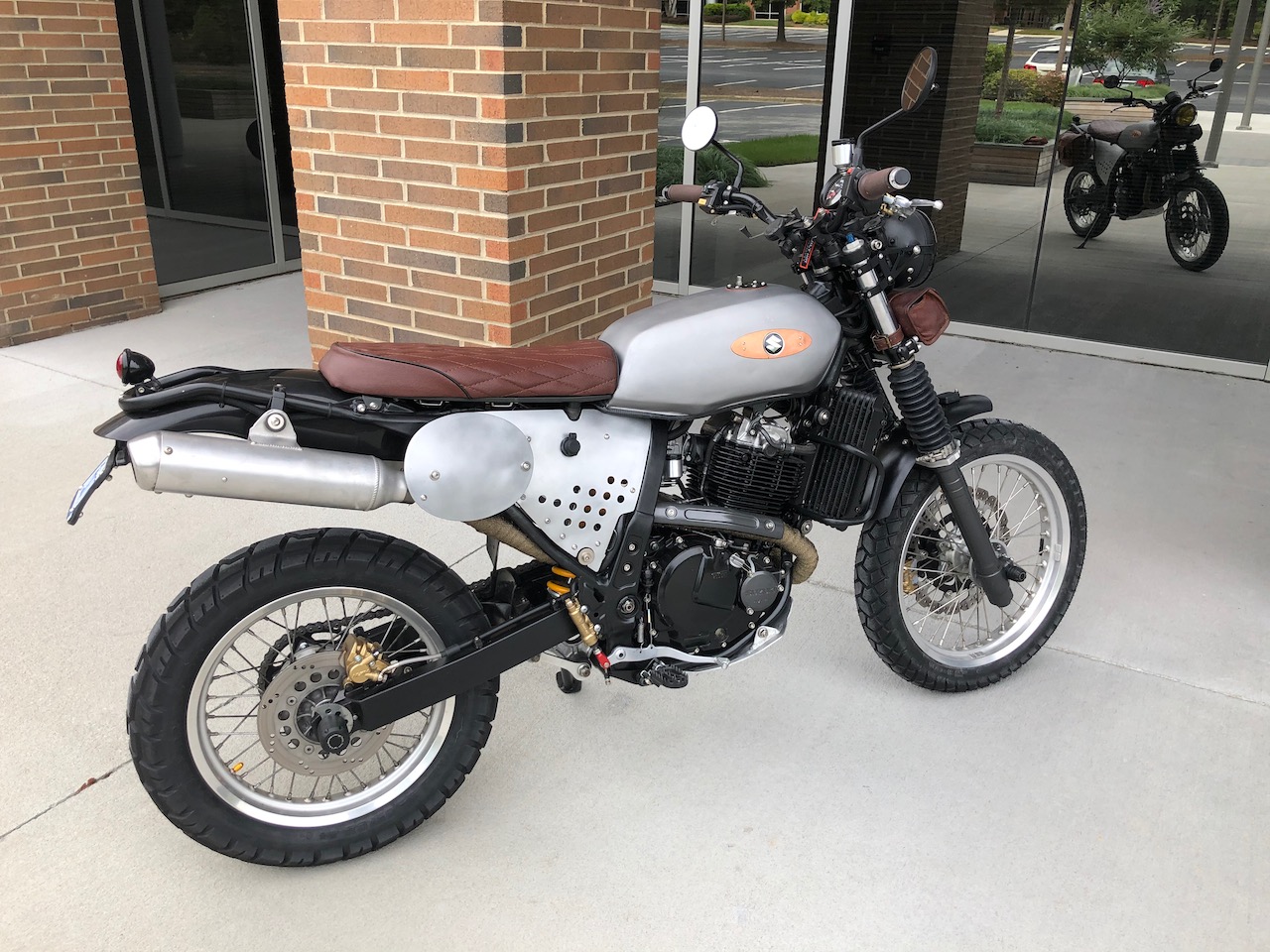 Fall: Mingus the cat passes from old age after teaching Eartha a few things...
Winter: First COVID Christmas with no travel and no family outside of Blithe's sister, who lives five blocks from us... Built a cosplay airsoft MCRN marine rifle (from The Expanse). The show based their weapons on airsoft guns, so this one fires 6mm plastic BBs in semi-auto or full-auto at 320FPS!
2019
Spring: Sailing trip to BVI (British Virgin Islands) with my aunt and uncle on a rented 44-foot catamaran...
Summer: Rebuild the lanai roof - we've been seeing damage to the overhead screening during snow and sleet storms; the structure up there was too open, the screens sagged more with wider spans.
Pulled off the old screens
Added metal drip edges around perimeter beams
Added a new 4x12 covered section over the doorway to the music room
Doubled the number of wood stretchers on one side, quadrupled on the other side
Added wider cap boards over the main beams to help hold the screening, also easier to walk on (Lucy the cat approves)
Bought new 'mod' panels for the eastern wall, after Duke Energy cut down all the shade trees on that side of the house
Fall: Hurricane cancels Bike MS. Actually, the hurricane was not that bad, but FEMA and NC recovery teams had already kicked us out of all the hotel rooms in the area. September - Amsterdam Oct-November - crossbows!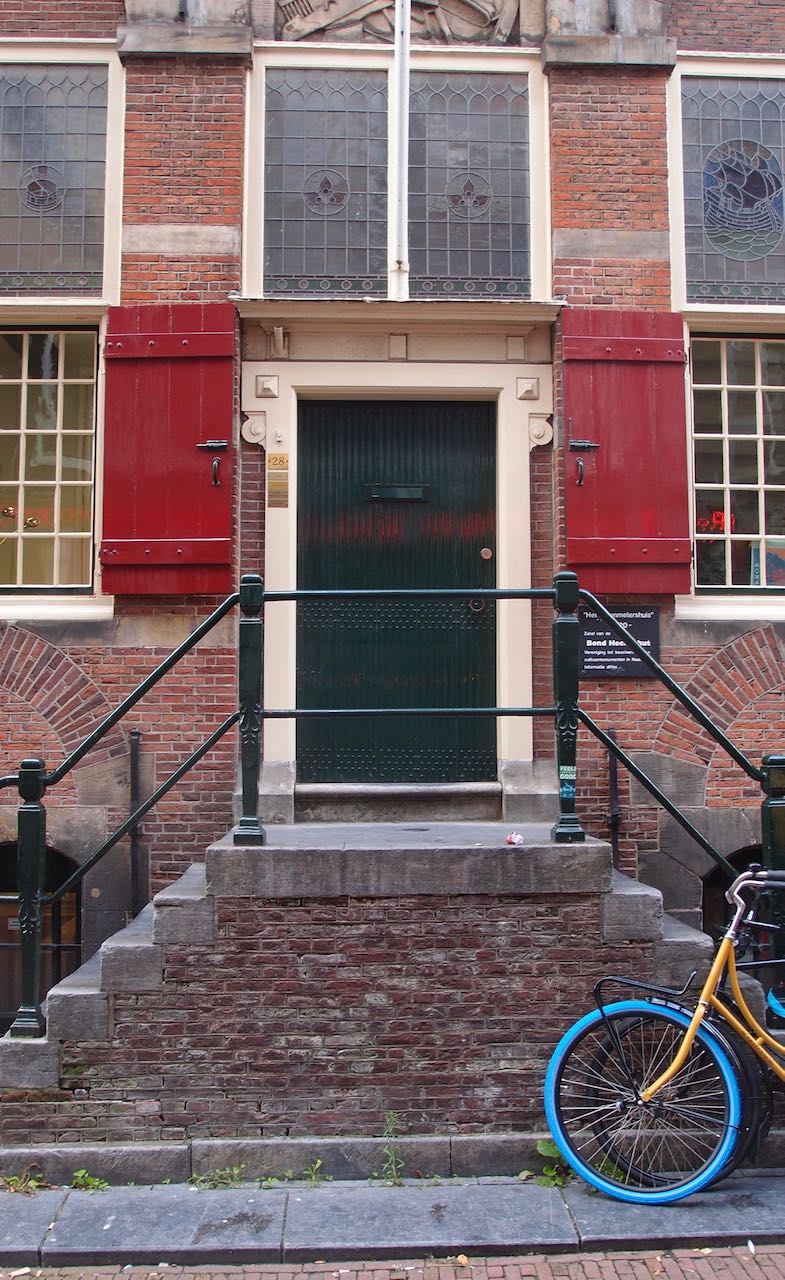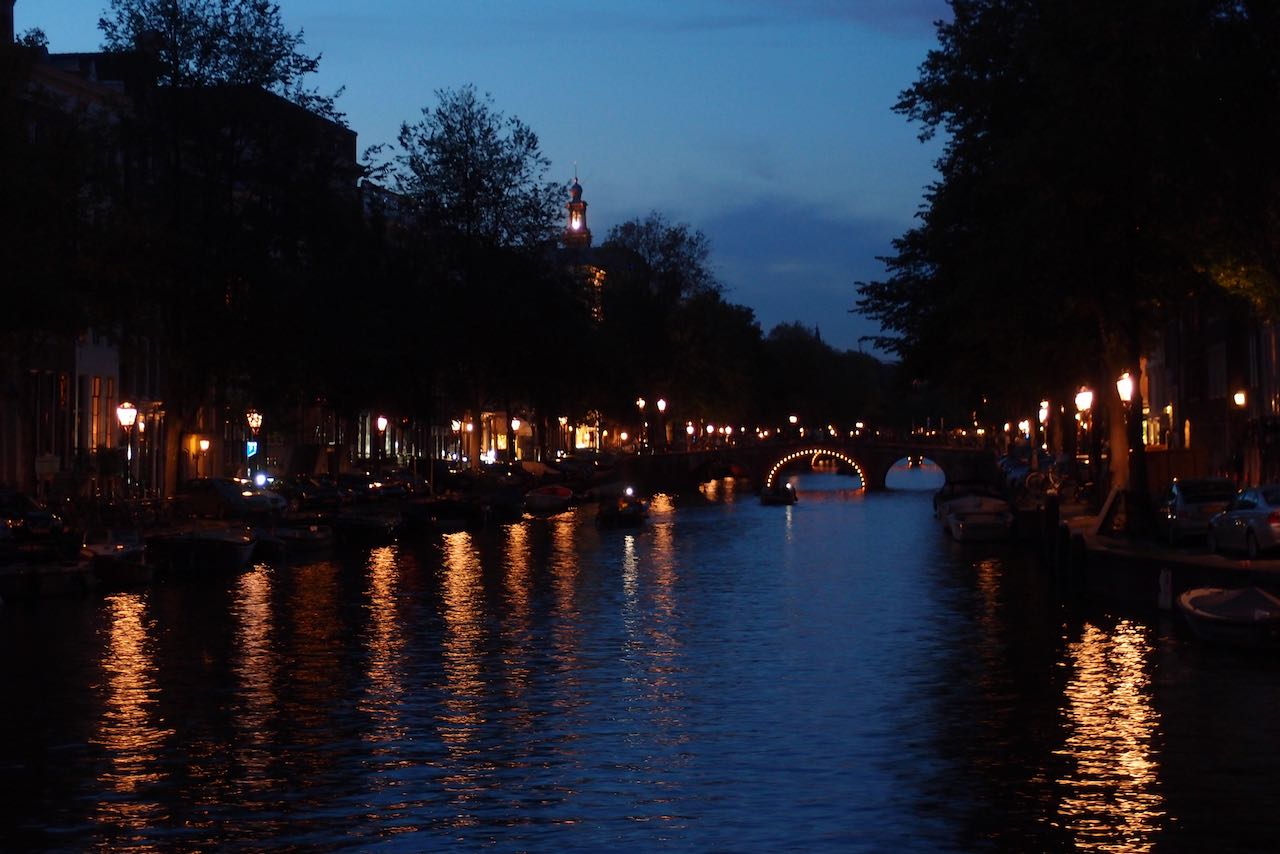 Winter: December - started tearing down the DR650 motorcycle that's been sitting unridden in the garage. They don't get better if they are ignored! Restoring my dead 1996 Suzuki
2018
Spring: After wrestling through a tube swap on the Eros phonostage I decided I needed a faster way to get access. Cut a hole in the top of the tube cage, added some threaded inserts and a piano hinge, and bought some large knurled thumbscrews... (also, Beckett the 90lb dog gets his second knee surgery)
January-May finish up muliple 'small' phono stages from Istvan, Boozhound Labs.
I started off buying a PC-board kit for a very cool single-stage push-pull amp (using Russian 6C45pi high-transconductance tubes) from Jason of Boozhound Labs, but when we were swapping info he wrote he was closing out inventory and moving to Vietnam. That's a change. So I ended up buying some of his other kits too:
1x 6c45pp Vacuum Tube Amplifier - Full Kit - includes PC boards, diodes, caps and resistors, but no iron
1x Deluxe Phono Preamplifier - Full Kit includes two mono circuit boards, selected 2SK170 transistors (10 needed), electrolytic caps for power input, matched PIO caps for RIAA, and resistors
2x Power Supply Kit - Full Kit for above... dual mono power supplies
1x JFET Moving Coil Pre-Preamp kit discrete 2SK170 transistors (one per channel), a gain stage for low-output moving coil phono cartridges
The push-pull amp looks very interesting. It uses a transformer input for phase-splitting - a nice solution that eliminates a driver tube (or tubes) for phase splitting between the 6C45pi tubes. But it did require ordering the input transformers, plus output trannies for each channel and a power transformer from Edcor... with a lead-time. I did order the parts, but it took me several years to get around to building the amp.
But I started on the phono amplifiers right away. Coincidentally, one of the other dBH circle, Istvan Hegedus, had a PC board tube phono amp using low-voltage car radio tubes - I bought one of his boards and built a chassis for it at the same time.
I need to build three enclosures for my high-EMI music room. I think I'm ready for the challenge!
Istvan's phono stages uses three ECC86-6GM8 tubes (6.3VDC heaters, 6.3VDC plate voltage is perfect for battery power). I found a cool way to adjust the input impedance, by adding a second set of RCA jacks in parallel with the inputs and used RCA adapters with screw terminals to hold the load resistors - it worked very well.
I decided to go nuts and build the BHL phono in two steel boxes with an air-gap to the power supplies in a separate box on the bottom, held together with the walnut side panels. Separate cables to the upper enclosure power the dual-mono signal boards.
The Boozhound circuit has options to set the gain in 8 steps ( 0db, -2, -4, -6, -8, -10, -13, -20db ) with 0dB attenuation the gain is 70dB. I built in a front rotary switch and set up resistors for four steps ( 50dB gain, 57dB, 64dB, and 70dB ). That's the big knob on the upper chassis with the stamped copper surround.
Summer: June business Trip to Ireland - a small coastal village south of Dublin
July 10 on my bike commute home I was riding on a gravel road through Umstead State Park (the best part of my commute!), coming through a section I've ridden several hundred times at about 20MPH. Summer thunderstorms had washed the sand around on the road, and as I came around a wide curve the rear tire started to slide out. That's when muscle memory kicked in and I unclipped my left foot to catch myself... and as I put my weight on the foot my sliding foot hit the top of a buried rock... and stopped sliding.
Everything landed on my leg in a weird twisting, falling, slow-motion event. As I felt my ankle turn sideways and pop, I thought "Well, this is going to suck".
Several riders stopped to check on me and got my cellphone from the bike - someone called 911, I called Blithe. We were at the center of the park, so they sent an EMT on a quadrunner to find me and direct the ambulance. 45 minutes later I'm on the way to the ER (WakeMed, only 5 miles away on a map, took 20 minutes travel time). While I was waiting for the EMT I was lying on my back with my foot in the air (good advice: don't look), thinking maybe it's just popped out and only dislocated?
ER time - they x-ray my leg and tell me I broke my ankle. It takes four people to pull it out and back into alignment (good drugs) to apply a cast. Another 45 minutes before they're ready to let me go - I'm shivering by now from shock and cold AC, I'm still wearing my summer bike gear.
The next day I can see an Ortho surgeon - he shows me the x-ray where you can see I broke my fibula (the outside bone in your lower leg) into 4 pieces. Ouch. Three days later I go into surgery and wake up with a different cast. I slept in the music room on one of the old IKEA leather chaises and took a lot of opiods. Went right back to work remotely and ran our corporate messaging for a huge partnership announcement with Google. Got off the opiods as quickly as I could!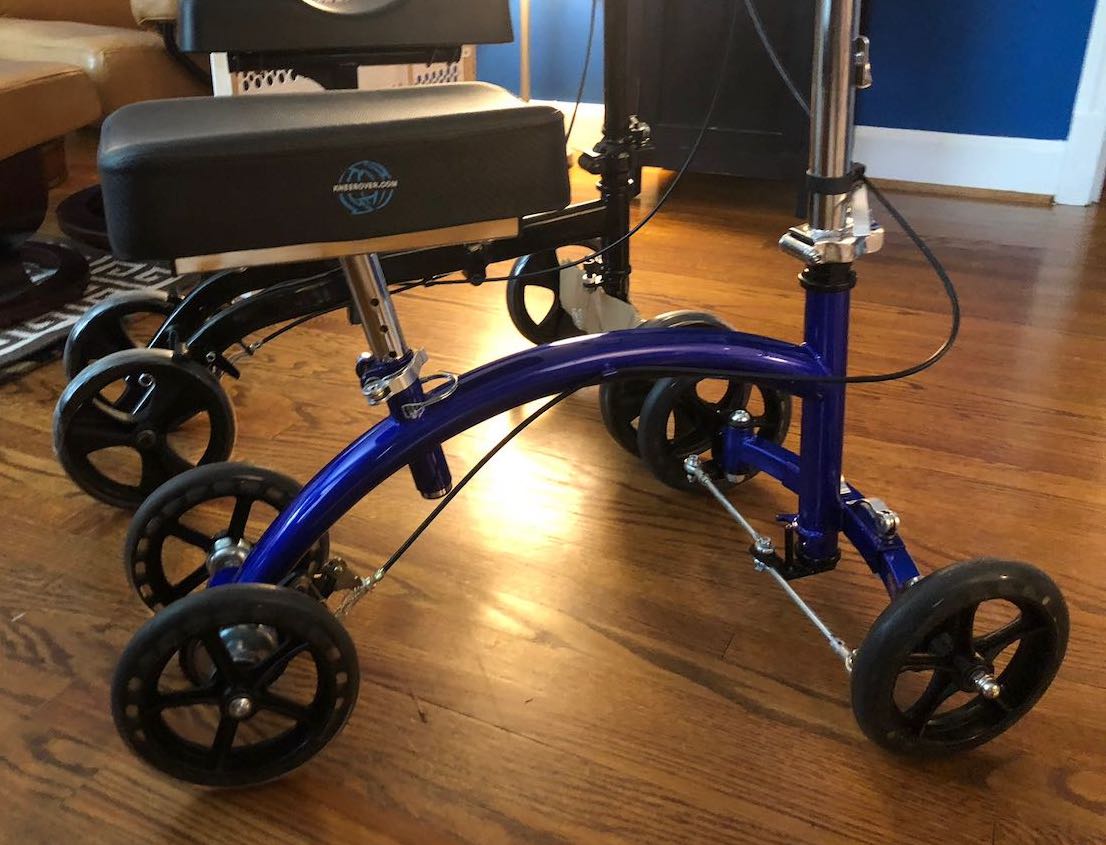 Fall: Recovering from reconstructive surgery - the final cast comes off in September and physical therapy begins. I'm happy to do all the PT sessions insurance covers, and that's a lot (2-3 times a week to the end of the year)
Winter: Music room updates - 65in HDTV, new IKEA storage shelves, new black leather sectional... I finally have all my LPs close to the turntable!
2017
Hit the ground travelling in 2017 and it never actually stopped - Work trip to San Francisco in January, Egypt/Jordan for three weeks February-March (a bucket-list trip with Blithe's sister), Indianapolis in April, Indy again in May, Brussels Belgium in June, SF again in July and November, Indy in December, Westchester NY for New Years!
Summer: Not much audio building, but I did make some things - a series of walnut hat stretchers, a cherry and walnut model of a DaVinci catapult, three hopped-up Nerf Rival ball-shooters for office protection, replaced the main sewer line out of the house, several laminated hickory bokken and staffs, and made a lot of jewelry for Blithe.
Fall: Arrival of two new rescue cats after a long slow attrition of felines (due to old age) leads to construction of a plywood 3/4 box to fits over the Schick tonearm on the cherry Lenco turntable. It's fitted with walnut edges ar front and back to grip the edges of the plinth, so it slips on and off - but is very solid when mounted and should guard the tonearm from curious cat expeditions.
2016
Summer: Bottlehead Eros phono stage stalled last Fall after I had most of the interior parts and chassis plates ready (scroll down to see pics). I finally got back to it in the Summer and completed the build in a few weeks. Wow. The Eros replaces a tweaked Bottlehead 'Seduction' phono stage and the improvement was immediately apparent. A very nice addition to the system!
Bottlehead Eros (EF86-6922 + 12BH7 regulation) Customizations...
EMI cage enclosure - Hammond steel cases with stainless threaded inserts, 13ga copper plate for mass loading on top cover
Walnut end caps
13ga copper main chassis plate
Aluminum angle standoff brackets
Ebony mounting plate for switches, ground post, and RCA connectors
Front RCA connections (separate for MC and MM)
Front rotating switch 4-pole for MM/MC
Front power switch and indicator lamp
RCA 12399 (weird 9-pin/octal style pins) step-up mic transformers
Step-up trannies potted with beeswax in solid maple block, bolted to inside of tube cage. separate input connectors and ground post soldered directly to the pins with silver 24ga wire.
Triad CX-7 (10H - 90mA - 270ohms) inductor in PS. Eros has voltage regulation with high noise rejection so this upgrade is arguably overkill, but had several of these on-hand.
Grounded steel cage over Triad inductor
Upgraded and matched Dueland capacitors in signal path
Euro connectors for MM inputs allows swapping load resistors
Distractions - Broke recumbent number two again (the replacement frame). Same main beam failure at about the same (3,400 miles) usage. Manufacturer is awesome again and replaces the frame a month later. New frame has no weld at the break location. Learning! I get busy while waiting and rationalize an upgrade to a carbon-fiber high racer from Schlitter: recumbent number three.
Summer: Visit Walter Clay and see and hear the system in his carriage house in Massachusetts - outstanding!
Fall: Balanced Cable project for Eros - My music room has the preamp and bi-amps between the speakers, but the turntable and phono stage are behind the seating area and have long cables that can be affected by EM interference. After listening to the new Eros phono stage for a while I decided to try out balanced cables to improve rejection of noise with the 25-foot run of signal cables. The Eros could drive the cables, but I've been around Laurence Yeatts so long that the balanced signal strategy started to take hold. You can just make adapters and use XLR shielded microphone cables - but I also wanted to try adding some transformers to get galvanic isolation.
Lawrence was quick to help locate some proper step-down trannies for the phono-stage end (Jensen JT-10K61-1M 10k:600) and a different balanced:single-ended transformer at the preamp end (Jensen JT-11P-1 1:1). I added polarity switches and a second set of RCA-inputs at each end for flexibility to the design and then cut up some ferrous (steel) 'Bud' boxes to hold everything.
Lawrence rescued me by reviewing my scanned schematic and pointing out that the polarity switching should be on the primary of the transformers!
They turned out great and there is an audible improvement, even using off-the-shelf Mogami microphone cables. The extra RCA inputs at each end give me some flexibility to try other cables, and add a second switched analog input for the Nova preamp.
2015
Spring: Add multiple acoustic-suspension subwoofers to the music room - Over the years I've become more aware of the non-linear effects of ported woofers and prefer acoustic suspension bass. Found some excellent value kits from Parts-Express with 15-inch drivers and 250 Watt amps. At less than US$400 each I decided to buy two so that I could smooth out the bass resonances in the music room with multiple energy sources. I also repaired an old 8-inch Paradigm home theater subwoofer with a new main driver (foam rot, yuck). With three sources the standing waves are distributed better and I'm not seeing the huge gains and dropoffs on my SPL meter - that's a win.
Distractions - Many steampunk airguns built over winter and spring! Broke recumbent number two at about 3,500 miles, the main beam failed under the welded idler bracket. Manufacturer is awesome and replaces the frame right away.
Summer: Woot! I finally have a combination lathe and mill in the shop! Ordered a Baileigh MLD-1030 - Lathe has 10-inch throw and 30-inch bed, the mill/drill has about 6-inches swing over the cross-slide. Independant motors with digital speed controls. Buying one of these Chinese tools is sort-of like buying a kit, the base was too short and not very rigid, lights were completely inadequate, and it badly needs digital position read-outs for the main axis movements. Plus a lot of collets, adapters, milling bits, a quick-change tool post for the lathe, etc. Three months of tinkering and spending and I've got it sorted and it's very useful.
I also upgraded my home theater preamp (and the Eastern Electric) DAC to a gently-used Peachtree Audio 'Nova' preamp. This design uses a Sabre DAC and has a 12AU7 output tube - best of all, it has a remote control to increase volume and switch between the 6! digital inputs plus one analog input, also a mute, and remote switching the output tube in or out of use. I can now be so much lazier!
Fall: Order a Bottlehead Eros phono stage kit, Of course this causes a cascade of spending on boutique parts (caps and resistors), and working out a Faraday-cage base design (high EM and RF in the music room) with switched internal RCA mic transformers as moving coil step-ups. Use the new mill to make internal brackets and an internal faceplate (behind the steel case) out of ebony to mount the switches and RCA input connectors.
Winter: Design and build three different pairs of full-range desktop speakers using some of my hoard of small drivers collected over the years. I wanted to use an acoustic suspension design for the cabinets, but the various drivers needed wildly different cabinet volumes to load for best sound.
I had a sheet of 3/4-inch cherry veneer plywood left over from a window-seat project for the house, so I ripped it into long boards of various widths with 45 degree edges and glued up a series of rectangular tubes with different interior sizes. I used solid 5/4 cherry and walnut for the face and back plates, with rear-mounted drivers and a large-radius horn-like bezel cut (gradually) with a table router. Found some heavy outdoor lag bolts with torx heads and bought a bunch of them in various lengths. Then I calculated the volumes needed for the chosen drivers and cut the tubes to length, and drilled holes through the rear plates to insert lag bolts running up the corners to the rear of the front plate. Lag bolts running inside the corners held the projects together while the hyde glue set to make them airtight.
Each pair is different. My favorites are the smallest ones using little Dayton ND91­8 3­1/2" Aluminum Cone Full­Range Driver 8 Ohm (0.57 liter box) - these little speakers rock up close, they look a bit like big inverted dome tweeters but they make the whole desk thump with bass, driven by an EL34 amp. The figured walnut face frame is cut at two different overlaps and angles so the speakers have two angled positions, flipping them on the side makes the diver perpendicular to the desk.
The burled walnut pair with the natural edges using the Tang Band W4-1320SJF 4" Bamboo Full Range Speaker (2.1 liter box) are at the office where visitors notice them right away. I painted the plywood black because the cherry veneer was fighting the walnut grain, and they look great with a danish oil finish. The Tang Band drivers are smooth and detailed, but not especially dynamic. They will go loud though. Note the isolation transformer for the signal input from the laptop, very important to eliminate ground loops between computers and amps!
The third pair is the largest, it uses 4 inch Faital Pro 4FE32 - 16ohm drivers (5.1 liter box) - these sound just, OK. Will probably pull the drivers and replace them with something else... In the meantime they are in the shop being driven with a digital amp.
2014
Spring: Read about the Elekit TU-8200 6L6 Japanese amplifier kit online and got curious so I bought one. Web scuttlebutt is that these are from a company that does teaching kits in Japan, and it proved to be an extremely well-thought-out and high-quality product. It came with nicely illustrated and thorough English and Japanese assembly books and it went together quickly. There is a space and input socket hole for a small upgrade DAC input board, but not much other room for tweaking in this multiple-interlocking PCB design that uses several voltage regulators per stage. Nice 'type-R' power tranny! Can use EL84, 6L6, or KT88 output tubes, and 12AU7 input tubes. Sounds pretty good, very stable, maybe a little sterile - I'm using it as a desktop amp at work.
Distractions - Bought recumbent number two, a RANS Rifle 'stick bike' high racer made in Hays, KS. Sold recumbent number one, a Performer mid-racer.
Summer: Built a Bottlehead Stereomour single-ended 2A3 'Summer' amp kit with some of my typical tweaks. It has a heavy copper top-plate, pencil-cup steel mesh transformer covers, a tapered walnut base with ebony feet, and boutique capacitors and resistors. Also swapped out one stage of the power supply filter resistors with inductors. (Stereomour is a parafeed 2A3 design with a constant-current loaded 12AT7 driver tube)
Bottlehead Stereomour (12AT7-2A3) Customizations...
Heavy mitered walnut frame with ebony feet
13ga 12x12 inch copper top plate, stainless socket-head screws
Steel cages (office supply cups) over parafeed chokes on top
Two sets of RCA inputs with 4-pole toggle switch at rear
Bottlehead badge over mounting hole for future volume pot, hard wired input resistance 47k tantalum
Shielded power lines to power switch at front
Pseudo-dual mono PS with two Triad CX-7 (10H - 90mA - 270ohms) inductors replacing final 270 ohm resistors in CRC PS filter. CRC is now CLC. Note: PS is different in Stereomour 2, the current kit.
Replace 100uF electrolytic caps (final C in PS) with Mundorf 33uF aluminum foil/oil caps
Euro connectors for final PS connections to inductors and caps
Extended standoffs for signal C4S board under 12AT7
20ga POCC copper signal wiring
20W Mundorf wirewound bias resistors for 2A3 cathode
Mundorf 'supreme' silver/oil coupling capacitors
Bottlehead output transformer impedance switching boards
Edison copper binding posts
2013
Winter: Tweaking the recumbent bike... riding when the weather permits... Sniped a couple of single-ended EL84 console amps off eBay - an Admiral and a Zenith - for rebuild projects.
Also bought a Chinese EL34 kit from eBay - very nice plated steel chassis and aluminum transformer covers in the kit... but the schematic was... horrible - no bill of materials or instructions and the color print of the bottom for wiring turned out to be for a different amp! Reworked the schematic as an SRPP 12SL7 driver for each SE output tube (can use EL34 or 6L6 in this design). Upgraded the power transformer about 40% to run a better rectifier (now uses a 5U4G). Had some hum to hunt down on initial power-up, but sounds good now - best with EL34 tubes. Added some arc contoured ebony side plates and better speaker connectors, now a fine desktop audio amplifier.
Still waiting for the Jeremy Clark bearing (22+ months)! Lenco Heaven thread on Jeremy is locked after a protesting Mr. Clark returns to a hail of recriminations, so we may never know if he actually delivers anything to anyone.
2012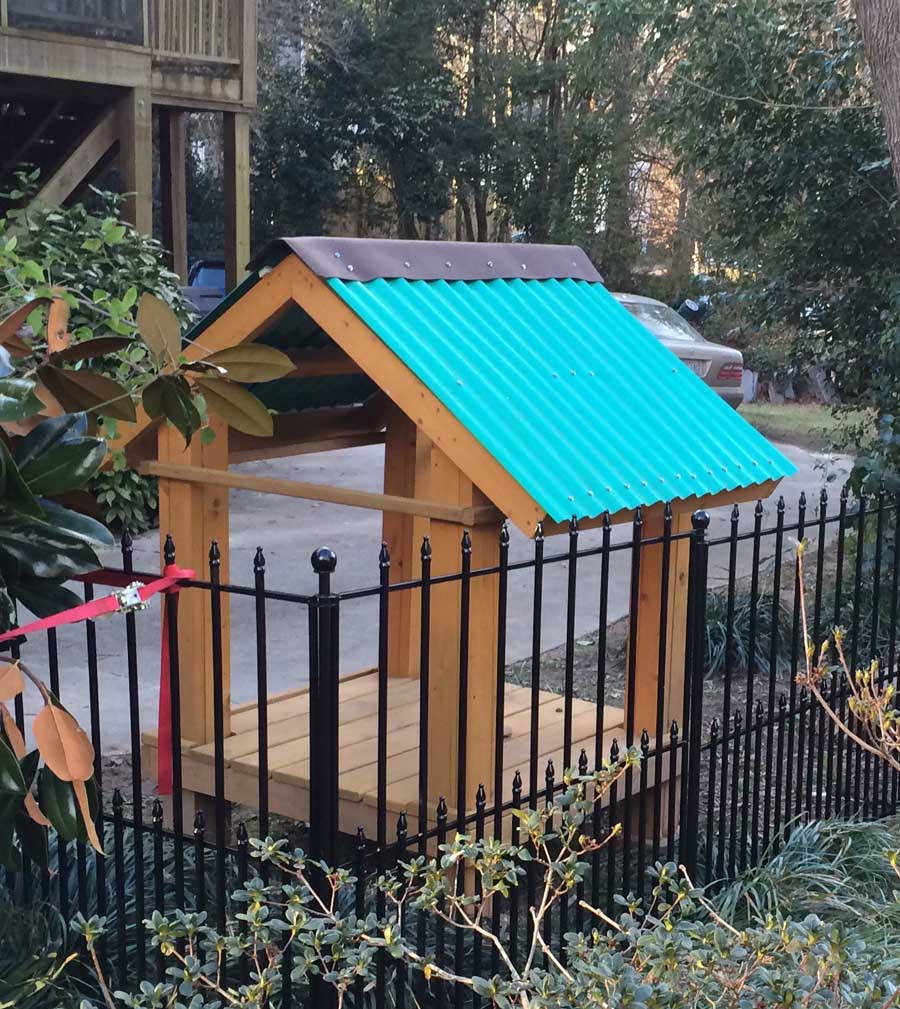 Fall: Very slowly building up range of shoulder motion and endurance with light loads. In October I start to work on some long-overdue projects with help from Blithe and other friends. Finished Mario's 'tiki hut' dog porch for the side yard. Built an island for the kitchen to replace the cabinet with my Great-grandmother's work table on top (used as an island since getting the kitchen reconfigured in 2009). Still waiting for the Jeremy Clark bearing (18+ months)!
Purchased and installed a nicely machined thrust bearing holder from 'Joly' on Lenco Heaven site. It's a massive machined thing that replaces the OEM circlip and thrust bearing, installed with high-strength Loctite over the steel tube. I added a Lignum Vitae thrust plate for the assembly. Up by the OEM die-cast collar I used a section of aluminum tubing and steel-filled epoxy to add strength, and a reinforcing top ring for the thin steel chassis-plate made from a huge steel washer. Also machined a mounting plate and a walnut spacer to bolt the bottom of the bearing to the cherry plinth. Holes in the mounting plate are oversized for the big bolts to allow the bearing to 'center' and align (while installed on equipment stand) before final tightening.
Summer: The long, slow recovery continues. In June I finally lose my mind and buy a Recumbent bicycle to ride clamped in a trainer while listening to headphones. Planning for house renovations, we engage a neighbor to start CAD drawings for roof and bathroom improvements. In July we take a trip to France for Flo and Bruno's wedding. Still waiting for the Jeremy Clark bearing.
Spring: Yoiks, a bike accident on 15 March where I was struck by a U-turning off-duty law enforcement fellow results in a Grade 5 shoulder separation. Reconstructive surgery at the beginning of May will require a 12 month recovery with no lifting for at least 3 months... so I can listen, but not build (or tweak) for a while. But I'm now part-Zombie since the surgeon uses a cadaver tendon to lash my collarbone back to my shoulder blade. So I've got that going for me.
Winter: Oh yes, the second coming of the Lowther field coils is a most happy time. Sadly, I'm still waiting after 8 months for the blingy 'supermarine' Lenco platter bearing from Jeremy Clark (AKA, Redbeard Analogue), Lenco Heaven has a thread on how many are waiting... many for more than a year with multiple broken promises. It doesn't look good. I've spent so much time thinking about this that I have convinced myself I would have been better off to spend the money on a used metal lathe and try to make one myself!
Started working on Lenco number two, a 'light platter' B52 salvaged from a US military setup. This Lenco will have a heavy laminated plywood base with an ebony armboard and a vintage Microtrak 306 tonearm, which sounds amazing with the Denon 103.
2011
Fall: Midas aluminum shell replacement for Denon 103 cartridges + successful surgery to remove the old plastic body == outstanding musical performance! Thanks Daiwok! Ebony headshell and counterweight for Schick tonearm add to the experience. Build and install cherry shelves and hatch covers for the ends of the kitchen window seat.
Summer: Landscaping - building a stone wall along the driveway in the front yard.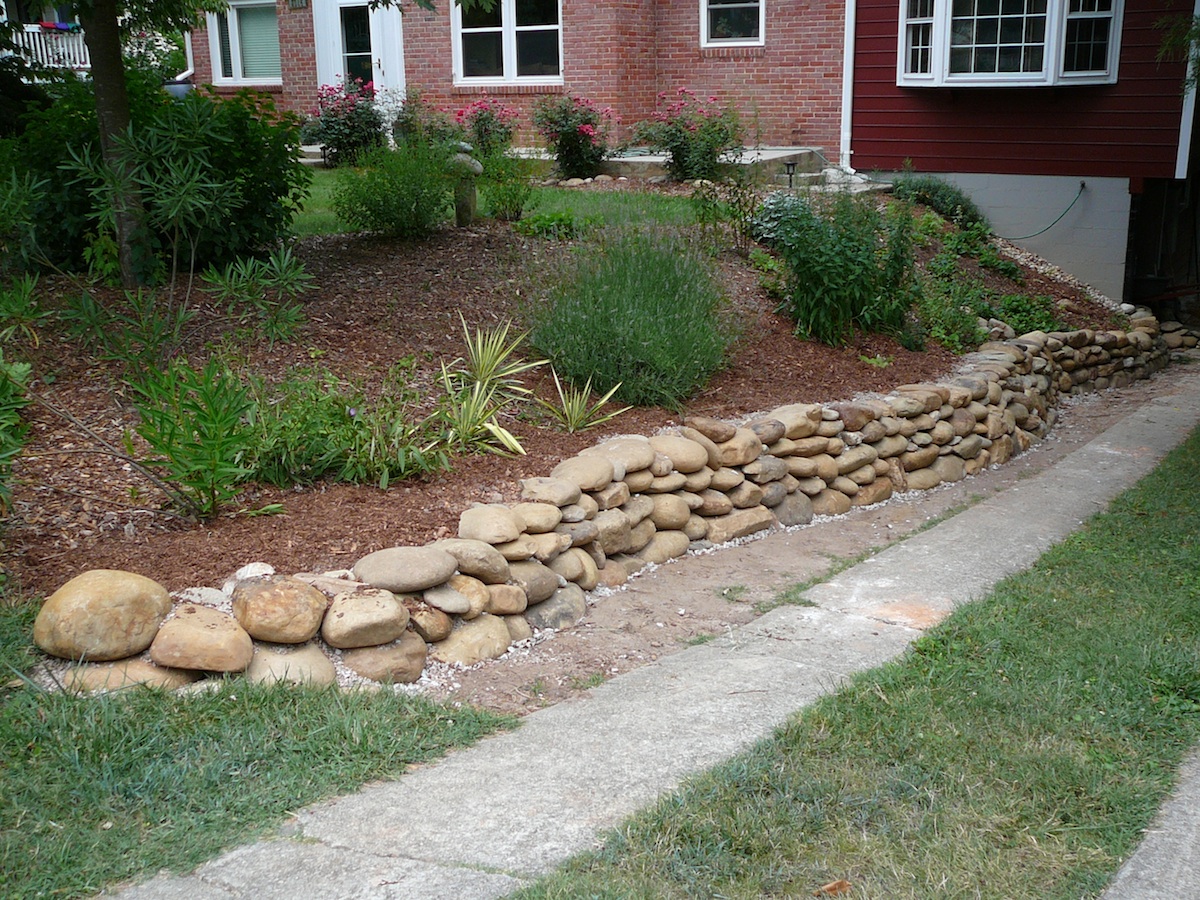 Spring: Trip to Asheville, NC to pick up Lowther Field Coil drivers purchased from Jeffrey Jackson (Experience Music, also Hifi Heroin Blog) is followed by surgery on azurahorns to replace the driver mounting baffle with a Lowther-compatible bolt pattern (oddball freakin' Lowthers are NOT even radially symmetric and have a smaller bolt circle than any 8-inch driver I know...). Also have to design and build rear support legs for the 20 pound electro-magnets, else the weight will warp the Lowther basket.
Order a replacement bearing for the Lenco turntable from a machinist in the UK, Jeremy Clark. Seems a shame to hide this level of craftsmanship inside a turntable, but Jeremy assures me this is the last bearing I will ever need!
Winter: finally replaced ancient and gigantic Mitsubishi rear-projection HDTV with a Sony 55-inch LED flat panel. HDTV improved a lot in 13 years! It's thin, light, has a great picture, uses less than 40% of the power of the old TV, and I can drive it at full 1080p resolution from the MacBook.
2010
Fall: Purchase an Eastern Electric Mini-max DAC, a Sabre-chipped beauty with 12AU7 tube output and switchable phase.
Summer: More small house projects, convert the reef tank to LED lighting. Trip to Asheville to visit Steve Blair and the Jacksons for Independence Day, then an Alaskan cruise in September.
Spring: 46 tube preamp with parafeed loading and remote-control slagleformers as output trannies...
Winter: Replace the bass support panels for the azurahorns with new open baffle panels featuring double 15-inch Augie drivers from Silver Iris, and solid walnut wings...
2009
Fall: Replace the Squeezebox with Apple Airport Express boxes on Kitchen and Music room sytems, convert all FLAC files to Apple lossless so that we can both use iTunes on our MacBooks using 'Max'.
Summer: Back to MC Cartridges after I put a Faraday cage around my stepup transformers to kill the EM-induced hum.
Spring: Dang, I can't remember! Oh yeah... working on the kitchen.
Winter: January DBH meeting in Greenville, SC - Ken Lochridge. Trip to Memphis, TN to visit Jeffrey Jackson and the Jackson clan.
2008
Fall: Tear up the kitchen!
Summer: dBH meeting here in Raleigh -- and it's frikin' hot in da Music Room!
Spring: VSAC 2008 in Vancouver, WA March. Oswalds Mill trip in April. Return with a 12-inch Schick tonearm for the Lenco, perfect for use with a Denon DL103. Lash up the azurahorns atop the OB subwoofers from Charlotte and start experimenting with crossovers -- Zowie! What took me so long?
Winter: DBH meeting in Ashville, NC at Jim Dowdy's house. Replace main power transformers in il Monstro with custom-wound units from Jack Elliano - electra-print.com. (below: ElectraPrint power transformer on left, Hammnond 300BX power transformer on right)
2007
Fall: Moving into new house with a beautiful new listening room and a basement crying out to be a shop -- but first I have to seal all the block foundation walls and add wiring and lighting throughout.
Summer: Commuting weekends between Charlotte and Raleigh while we sell the Charlotte house, living in an apartment in Cary during the week stuffed with audio parts and tools. Rebuilt Lenco turntable kicks the poop out of my Empire turntable. Begin the digital transformation with purchase of a Slim Devices Squeezebox and start ripping all my CDs to FLAC files.
Spring: Lulu.com comes along and makes me an offer I cannot refuse to leave Wachovia and move to Raleigh... Also prep the Adire HE12.1 speakers for sale by finalizing the crossover and installing it in the cabinet, and recovering the baffle with black vinyl -- looks marvelous!
Winter: Finally get the new equipment stand built and installed in the living room in Charlotte.
2006
So long ago!
Here's my report with images on the 2006 Oswalds Mill Tasting


(Paste-up panorama of the main mill room - 1MB)
---